On December 23, 2021, under the promotion of Sensegain Asset Management Group, Shanxi Kuaicheng Logistics Technology Co., Ltd. ("Kaicheng Logistics") signed an industrial cooperation agreement with the People's Government of Yancheng District, Luohe City. Li Zhanbin, Deputy Secretary/District Chief of Yancheng District, Luohe City; Zhu Xinwei, District Standing Committee Member/Executive Deputy Chief; Wang Xiangqian, Chairman of Kuaicheng Logistics; Jiang Fan, Vice President; Jia Shengli & Liao Yu, Partners of Sensegain Asset Management Group, and Yan The principals of various units in the city attended the signing ceremony.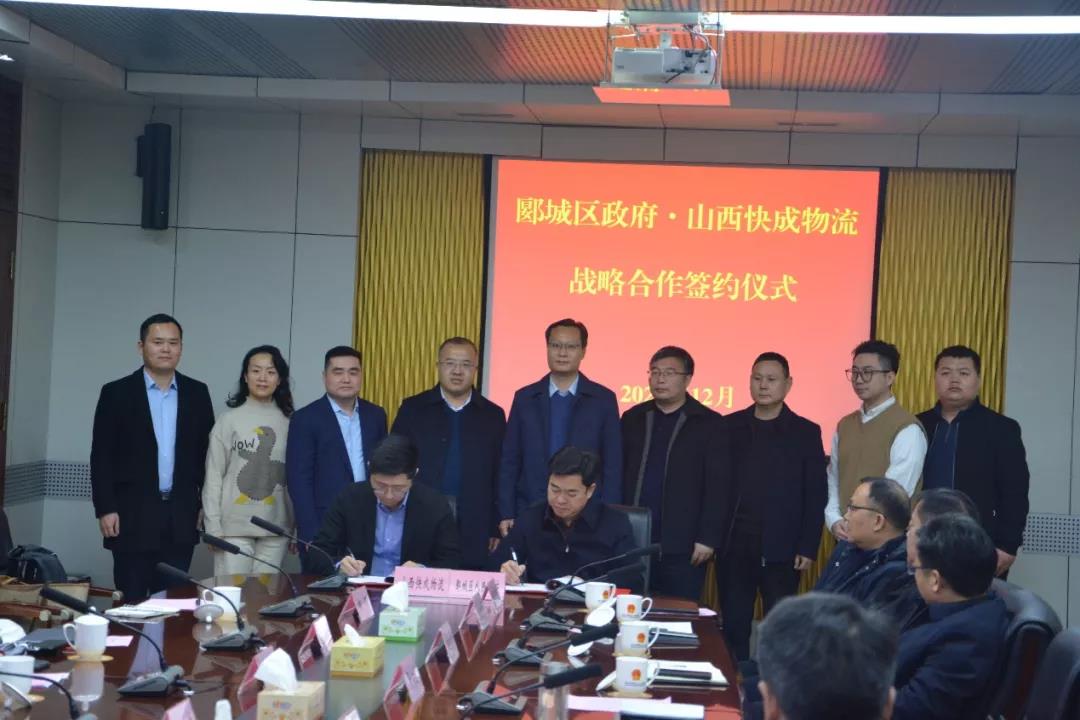 快成物流与郾城区政府签署产业合作协议
Kuaicheng Logistics will invest in the construction of the "Central China Operation Headquarters of Kuaicheng Digital Logistics" in Yancheng District, Luohe, to build a digital logistics full-chain service platform based on the bulk commodity transportation business in central China, providing intelligent logistics management, intelligent matching of vehicles and goods, and intelligent logistics between vehicles and goods. Integrated services such as comprehensive supervision, comprehensive consumption in the aftermarket and supply chain finance, etc., provide comprehensive solutions for the transformation and development of bulk logistics in central China, and improve the regional modern logistics system.
Kuaicheng Logistics is a leading enterprise in the whole-chain service platform of intelligent transportation in China. It integrates the capacity of massive trucks with the provision of intelligent freight services for large enterprises, digitalizes and standardizes the whole chain of logistics transportation contract performance and transaction settlement, and builds a technological logistics system. , after-vehicle consumption, financial technology, logistics management and other complete bulk logistics business ecosystem. Kuaicheng Logistics is one of the first batch of "5A-level network freight platform enterprises" and the first batch of "car-free carrier" pilot enterprises in China. It ranks among the top three in the country for online freight, and is the first national high-tech enterprise in the country in terms of the freight volume of energy bulk materials. , recently the wholly-owned subsidiary was selected into the list of "specialized, refined and new" small and medium-sized enterprises in Beijing. Kuaicheng's digital logistics service network has spread across 18 provinces (municipalities and autonomous regions) across the country. At present, the Kuaicheng logistics platform has registered nearly 700,000 freight vehicles, about 30,000 shipping companies, and a total cargo volume of over 700 million tons.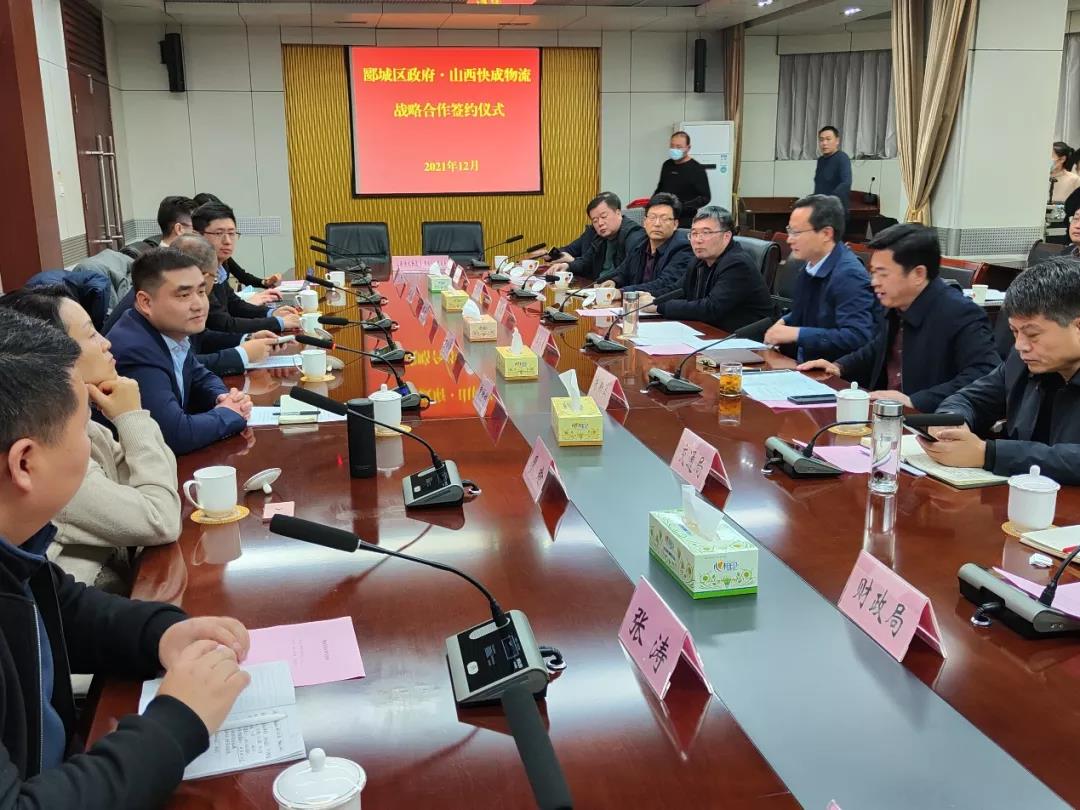 与会各方座谈交流
The successful landing of Kuaicheng Logistics Central China Operational Headquarters will be of great significance to Luohe City, Henan Province and even Central China to build a new digital and intelligent logistics business, integrate all elements of the logistics industry, and reduce costs and increase efficiency. It is an important practice of the development policy of "digitalization of the industry", and can help the government to achieve comprehensive governance goals such as "government taxation", "industry governance", "social pollution control", "vehicle supervision", "epidemic prevention and control", etc. A win-win development of benefits, social benefits and environmental benefits. After the project is implemented, the two parties will aim to build a digital logistics industry base with an output value of 10 billion yuan, and work together to draw a new picture of Henan's digital logistics industry.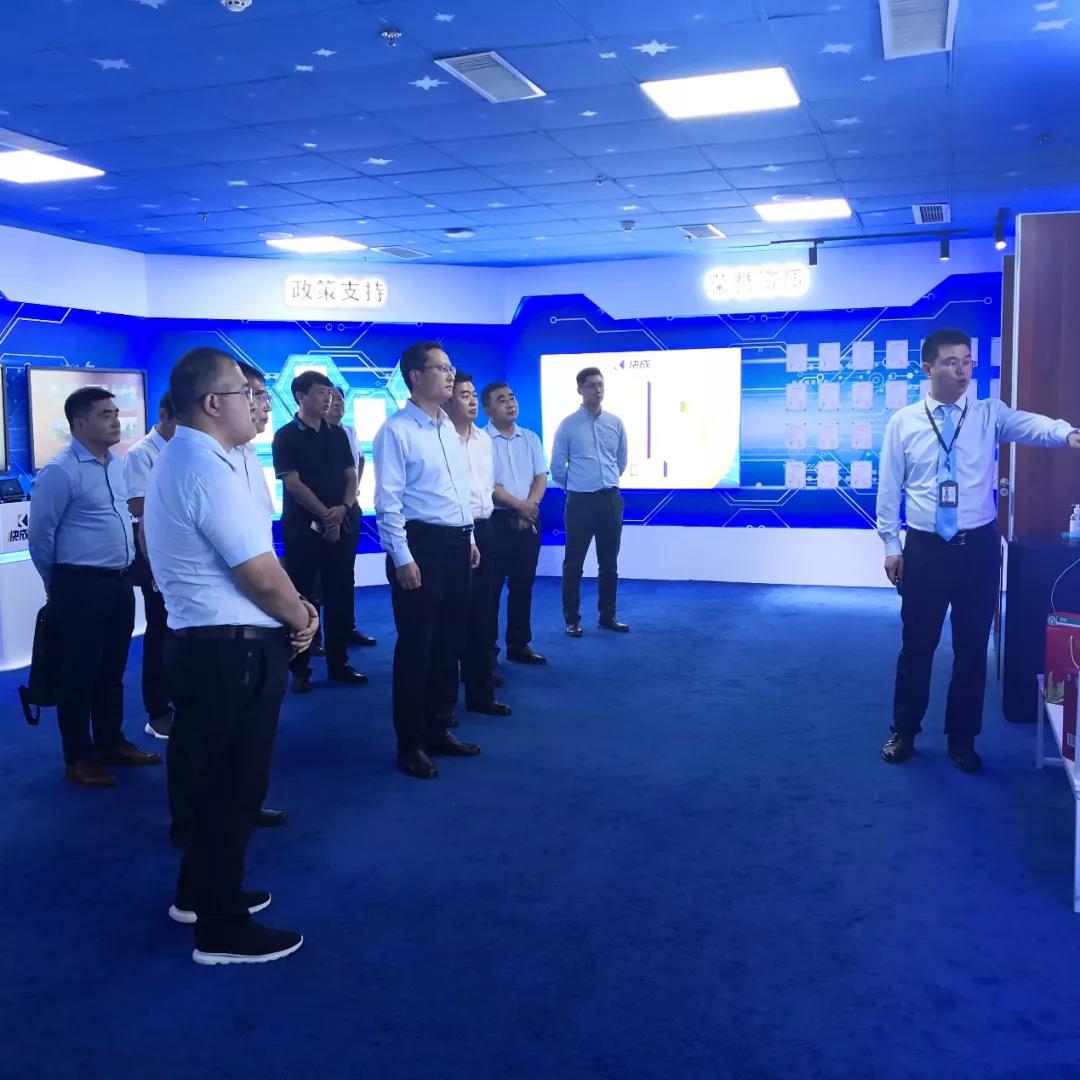 郾城区区委副书记、区长李占宾一行前期考察快成物流总部
Sensegain Asset Management Group is an asset management institution in the whole industry chain. It has formed a comprehensive, international and group-oriented business layout. The scale of paid-in funds under management is about 22 billion yuan. The annual list of the best equity investment institutions selected by the Science and Technology and other institutions. Based on the model of "introducing capital and introducing industries", Sensegain Asset Management Group cooperates closely with local governments to help local governments quickly deploy and develop strategic emerging industries.
In the future, Sensegain Asset Management Group will continue to give full play to its professional advantages and project resource advantages of "Primary + Secondary, domestic + international", and work with local governments to realize industrial transformation and upgrading, and promote the development of strategic emerging industries; at the same time, it will continue to deepen the research on investment tracks, discover more high-quality potential enterprises, and create greater value for investors and society!